Other topics on Euromaxx:
Street dance inspired by the ancient Egyptians
Italian dance group "Urban Theory" gets millions of clicks on TikTok with their synchronized performances. Named after the Egyptian pharaoh Tutankhamun, the tutting dance style is characterized by its angular arm positions.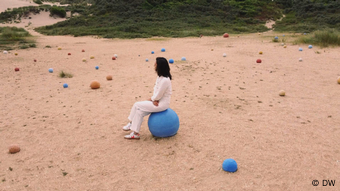 Art on the coast in Belgium
Every three years, Belgian beaches are transformed into open-air galleries. And artists from all over the world exhibit their work. Their sculptures and installations evoke the marine ecosystem.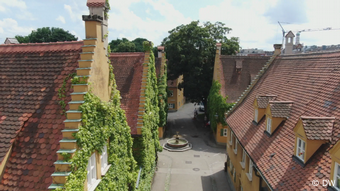 Fuggerei celebrates its 500th anniversary: ​​the oldest social housing in the world
Jakob Fugger founded the Housing Project for the Poor in 1521. The annual rent was one Rhine guilder – or 88 cents today – and it has never increased. But to live here, you have to say three prayers a day.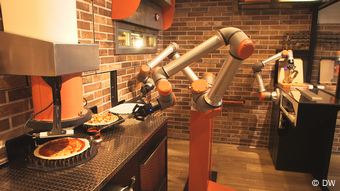 The pizza maker
In a Parisian restaurant, the machines have taken over. The pizza recipe comes from Thierry Graffagnino, triple world pizza champion.
Broadcast hours:
DW English
SAT 14.08.2021 – 04:30 UTC
SAT 14.08.2021 – 13:30 UTC
SUN 15.08.2021 – 01:30 UTC
SUN 15.08.2021 – 06:30 UTC
SUN 15.08.2021 – 17:30 UTC
MON 16.08.2021 – 00:02 UTC
Cape Town UTC +2 | Delhi UTC +5.5 | Hong Kong UTC +8
Lagos UTC +1 | Cape Town UTC +2 | Nairobi UTC +3
San Francisco UTC -7 | Edmonton UTC -6 | New York UTC -4
London UTC +1 | Berlin UTC +2 | Moscow UTC +3
DW German +
SUN 15.08.2021 – 06:30 UTC
Vancouver UTC -7 | New York UTC -4 | Sao Paulo UTC -3